You probably know the stats by now — the growth of mobile marketing is huge. More and more consumers are relying on their mobile devices for everything, especially holiday shopping.
In fact, a 2017 study by eMarketer Retail states that mobile's share of digital purchases will increase more than 50% this year.
In this congested B2C mobile space, it's no longer enough to optimize your emails for mobile, have the catchiest subject lines, and offer personalized deals. At least not enough to carry consumers over your finish line.
The Christmas That Almost Wasn't
Let's take a recent customer example.
As a growing fashion brand, this ecommerce company was competing against larger retailers for holiday sales. What makes this company a great example is that it's not a household name, so its holiday sales success can't be tied to brand name alone.
As the holiday season approached, this company faced declining performance with its email campaigns.
Ironically, open rates were higher than ever before. The marketing team had recently revamped its CRM, setting it up for personalization at scale. Customers were being offered deals based on their past purchases and preferences — a big win for marketing.
The problem was that customers weren't taking action on these personalized promotions.
Seeing this as a bad sign for holiday revenue, marketing leaders panicked. The team responded by optimizing its social media and retargeting ads for the upcoming Black Friday.
As you probably predicted, vanity metrics such as website traffic and "likes" spiked accordingly. But when Black Friday rolled around, the company was nowhere near hitting its sales quota.
Carol of the Calendars
Frustrated, the team looked for innovative ways to drive sales for the remainder of the season. It became clear that there was some "last mile" of marketing being missed. Customers were clearly engaged with the brand, but were getting lost to larger competitors. These competitors provided more convenient and seamless mobile shopping experiences.
After learning about calendar marketing, the company decided to test it out. Would this approach effectively boost sales at specific times? Or would this come off as spammy, and appear desperate?
Turns out, there's a right way to do calendar marketing — and the company did just that. Not only did this company meet its sales quota for the holiday season, but it also improved the effectiveness of nearly every promotion moving forward.
The question is, what did this campaign look like in practice?
Here's the calendar marketing methodology that worked, and how you can apply it to drive more action this holiday season.
Deck the Halls with "Add to Calendar" Buttons
Embed smart "Add to Calendar" buttons in your marketing channels: social media posts, emails, ads, and landing pages. This enables your engaged customers to receive relevant promotions directly in their mobile calendars (Google, Outlook, iOS, etc), making it easy for them to be directed to the right place at the right time.

Make a List: Segment It Twice
Apply the same level of personalization to calendar marketing as you would to email marketing. This is especially important because calendar marketing involves push notifications that you can customize. Push notifications appear above everything else and will easily annoy customers if they don't provide value. Group your audience by behavior, interests, geography, and any relevant demographic information.
Also, two types of shoppers come to mind when we think about the holiday season. The first is the proactive shopper, who's finding sales on desired products and taking advantage of Black Friday or Cyber Monday offers. The second is the last-minute shopper, who skips all the early season deals only to frantically start shopping days before Christmas. The best calendar marketing strategies will take both of these groups into account.
The more personalized you can get, the more likely people will see your message and truly believe your promotion was built for them.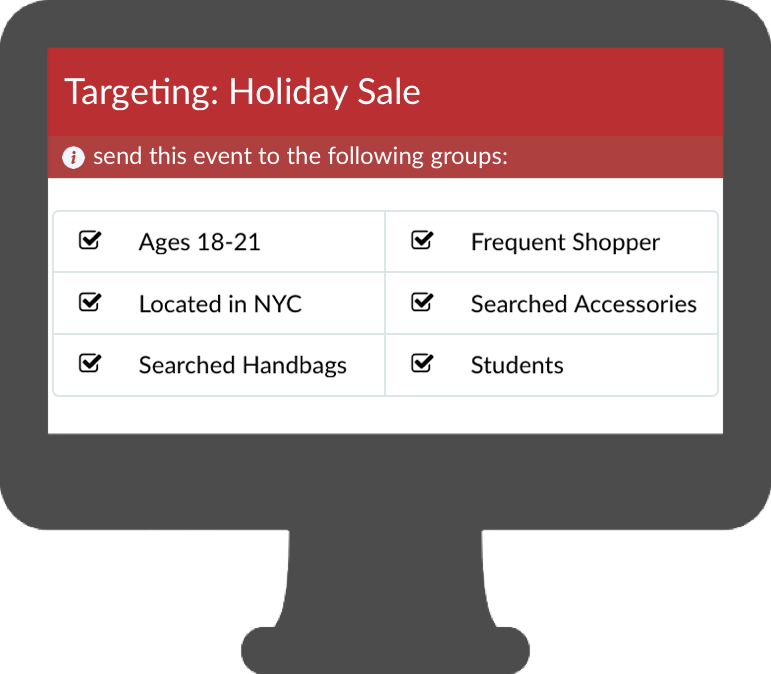 Jingle All the Way...To More Revenue
To close the deal, keep your calendar messaging succinct and informative. Your customers should know what they will get from opening your message and shouldn't be surprised by the result. Be sure to leave out any fluff — this shows that you understand what your customers need and respect their time.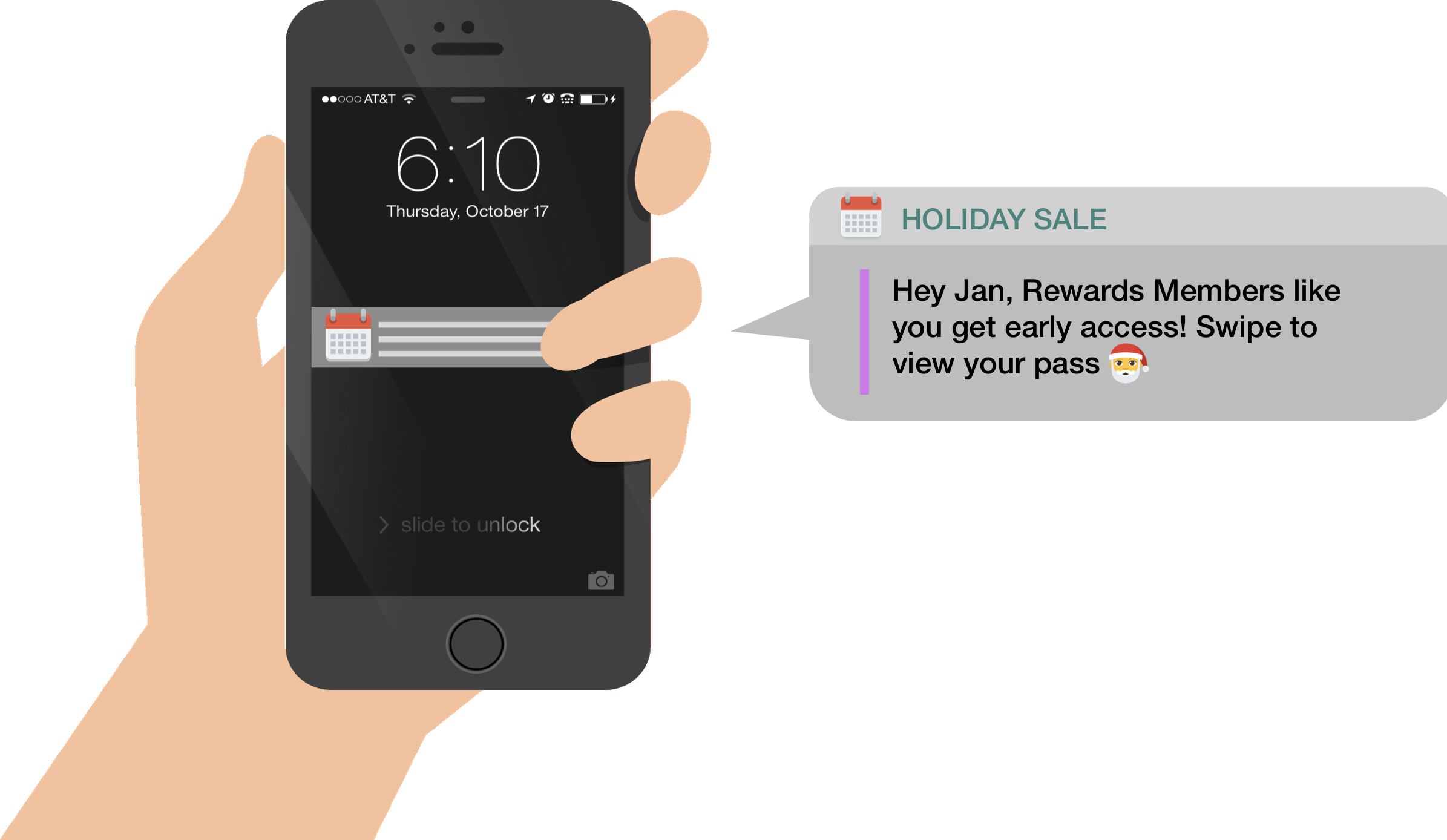 Recent innovations to calendars include the ability to track opens, link clicks, social shares, and other engagement inside the calendar. These metrics allow you to optimize your campaigns, and ultimately drive more sales in the long run.
As the medium most closely tied to the physical world, calendars tell us where we need to be and when. It makes sense that they can be an effective "last mile" of marketing you need to boost sales this holiday season.
Interested in incorporating calendars into your holiday marketing strategy? Learn more here.