Need to manage your events on the go? Now, there's an app for that — the Eventable mobile app!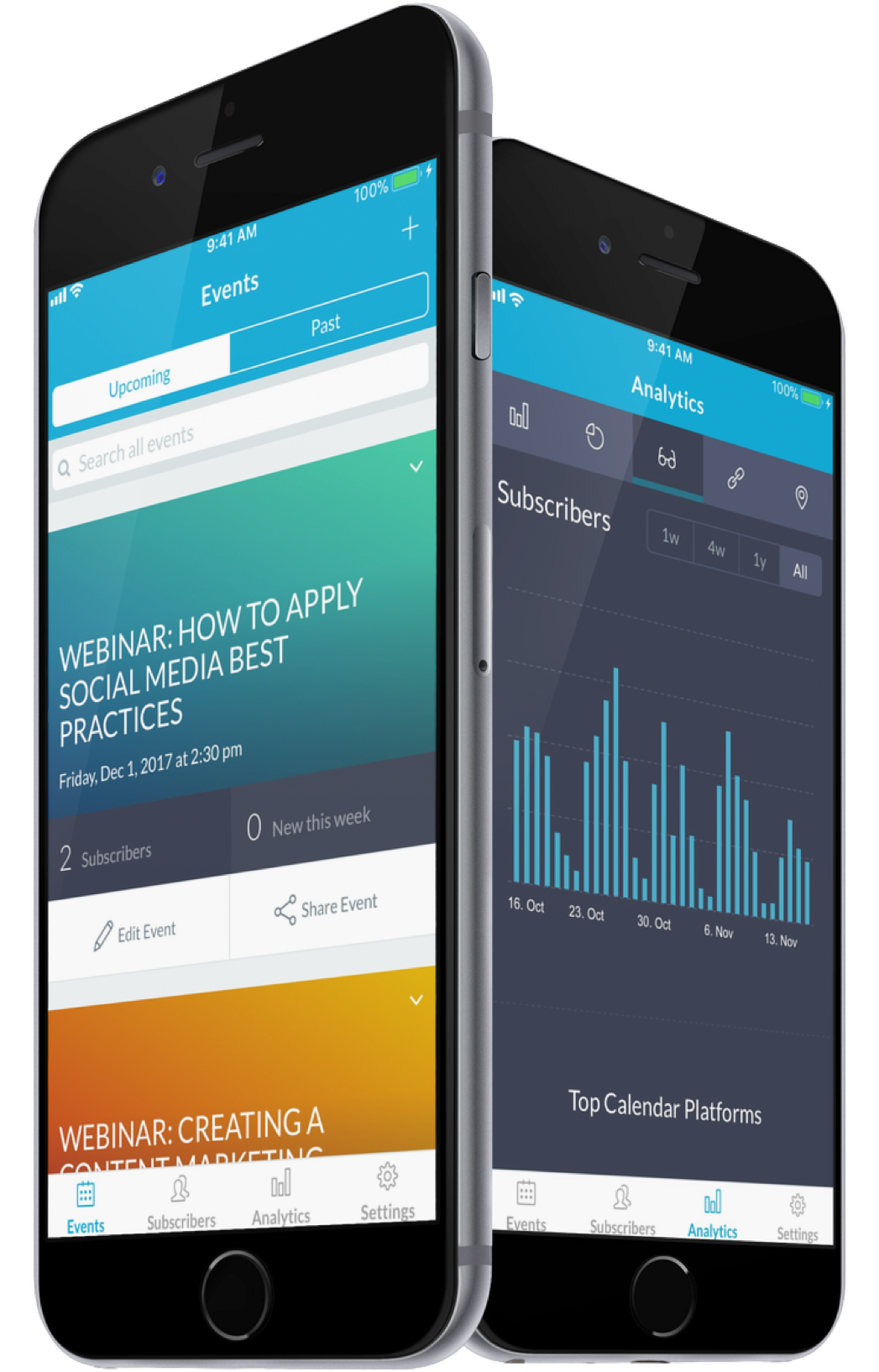 The new Eventable mobile app lets you create and edit events, promote your add-to-calendar links, and track event performance all in one place.
Manage events on-the-go: Our easy-to-use dashboard allows you to create, edit, and share your events from your phone.
Promote events: Share your events via Twitter, Facebook, LinkedIn, or SMS. Our links make it easy for anyone to add your events to calendar.
Send custom calendar notifications: Edit the message and exact time a calendar notification appears on your customers' mobile devices.
Track event performance: View calendar adds, in-calendar impressions, link clicks, social shares, and more.
Discover more about your audience: See who is adding your events to calendar and view each individual's calendar activity.
Download it from the iOS App Store to get started! (Android version coming soon)