We're excited to announce that Eventable is now integrated with Salesforce Marketing Cloud! It's never been easier to incorporate calendar marketing into your workflows.
About Salesforce Marketing Cloud
As the world's most powerful 1-to-1 digital marketing platform, Salesforce Marketing Cloud helps you build personalized experiences for every customer — at every touchpoint with your brand.
With Eventable, you can now include calendar events in any Salesforce Marketing Cloud channel: email, web pages, display ads, social media, and more!
How to Leverage the Best of Both Platforms
Send events from Journey Builder: Eventable's custom activity enables you to send calendar events and notifications to anyone directly from Journey Builder.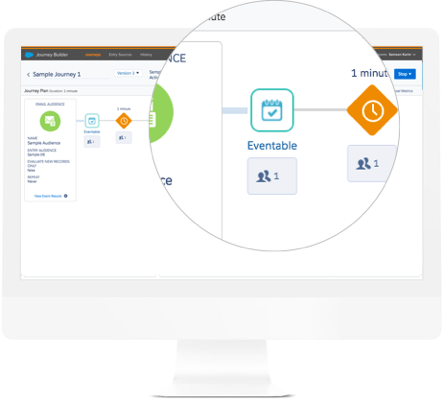 Manage everything inside Marketing Cloud: Create, edit, and manage your events without leaving your Marketing Cloud account. You can even sync data from Eventable using Data Extensions.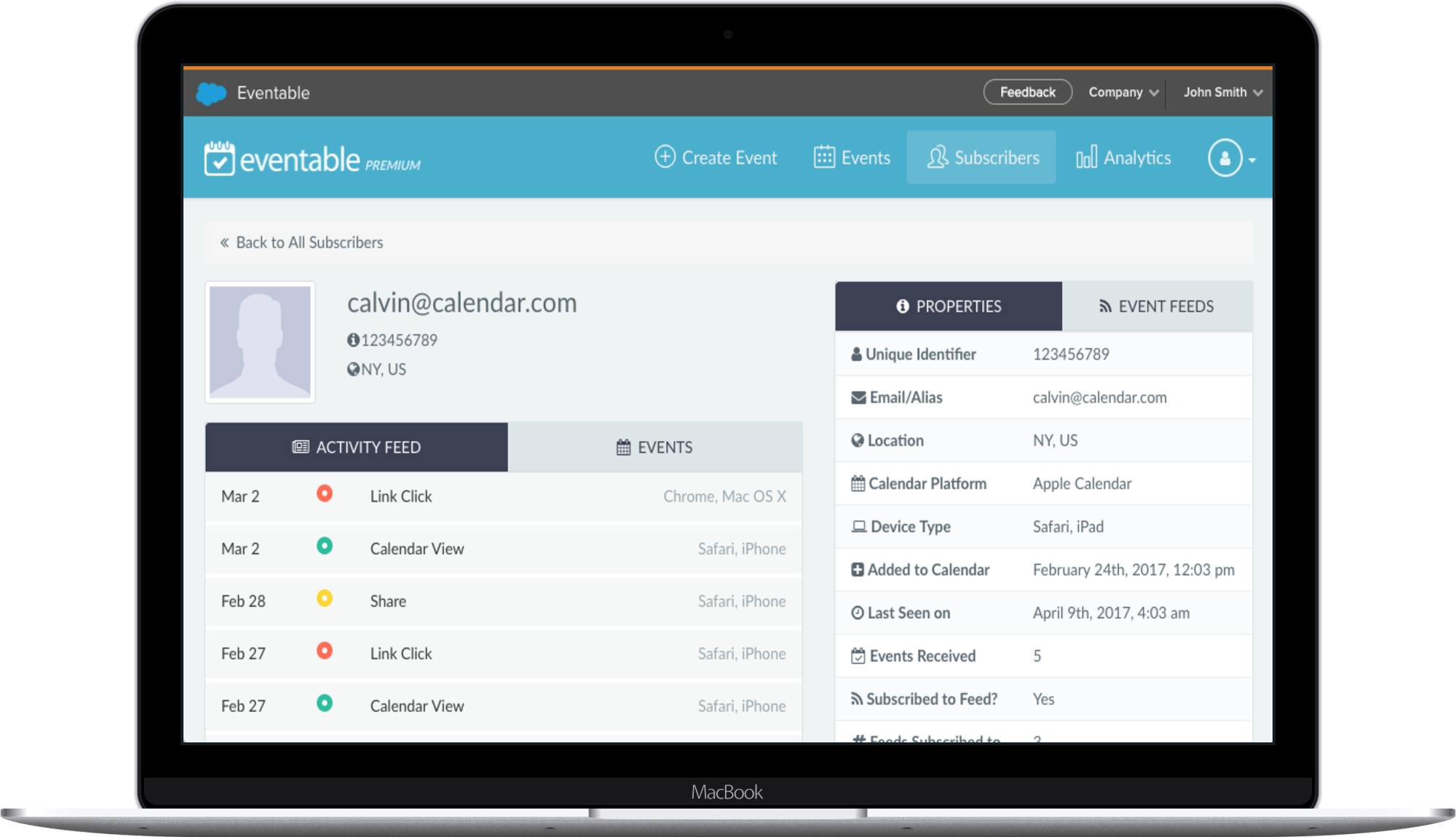 Embed "Add to Calendar" buttons inside Marketing Cloud assets: Whether you're sending an email or creating a web page, you can easily embed "Add to Calendar" buttons. Customize the style and color to fit your brand.
Get it Now
Ready to get started? Install the Eventable connector on Salesforce AppExchange.
For more information or assistance, talk to your account manager or reach out to our sales team — we're happy to help!